Hot Shots, Coaching, Comps & Camps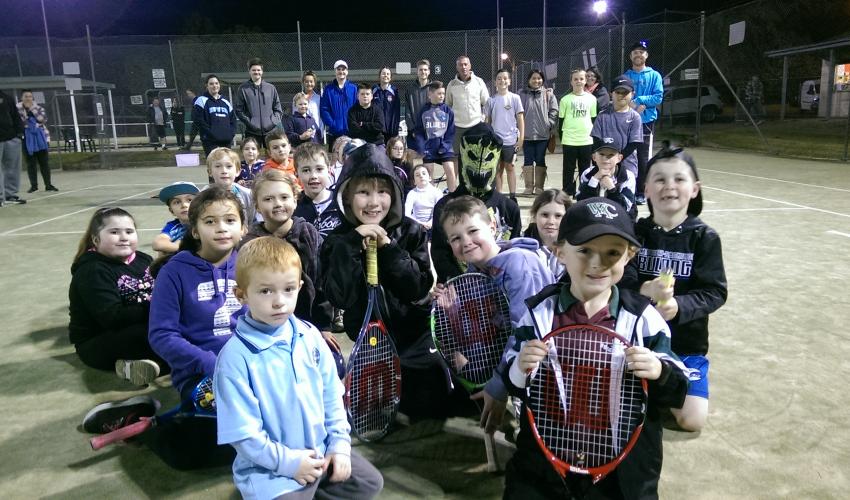 Picton Tennis Club offers a full range of activities for Juniors.
Grand Slam Series
Introducing our exciting new Junior Grand Slam Challenge Series. These events are based on the 4 main Grand Slams and an end of years' Masters event.

Each event, will have novelties and surprises including Grand Slam themes e.g. Wimbledon Strawberries and Cream and the Australian Open BBQ! To kick the series off, the first one is the Australian Open. We will have some really cool things happening on the day which will make it a very memorable experience for all involved.

Players have the option of entering singles &/or doubles (partners can be mixed) and will play in a round robin event followed by play offs. There will be no doubles event for the 8/U red ball category for this event.
Players will earn points for entering the event as well as where they finish the event and will be displayed on a ladder throughout the year.
The top 8 in each category will be invited to a very special end of year Masters Event in November.

SWJTL - South West Junior Tennis League
It is a team-based tennis comp - the first in Wollondilly. Friday afternoons. All levels of player welcome!
ALL MATCHES AT PICTON TENNIS CLUB.
Picton Tennis Club Scholarship Program
The Picton Tennis Club want to encourage juniors to enter into regional tournaments & gain valuable tournament & match experience. Successful junior members are to receive monetary support towards tournament entry fees & travel expenses.
Recipients must:-
Notify us of any wins and/or significant progress.
Give permission to use players information in club advertising, marketing and promotional activities.
Recognise PTC support whenever or where ever possible.

Qualifying Criteria: –
1. Recipients must be under 18 yrs old.
2. Recipients must be a financial member of the Picton Tennis Club.
3. Recipients must be a member of the club for a minimum of 6 months.
4. Recipients must submit receipts of tournaments entered & travel expenses for review.
5. Recipients must play in at least one club run competition.
Juniors - Hot Shots Program, yellow ball, squad. Adult coaching, cardio tennis. Group, Shared and Private Lessons.
Click Me!
Kids progress through 3 stages or Red , Green and Orange ball. Smaller courts, nets, racquets and low-compression balls make learning easy!
Click Me!
Heaps of fun and activities for kids from 5 up to 12 for all levels of tennis. Camps run in Rain Hail and Shine!
Click Me!