Coaching, Cardio Tennis, Skills & Drills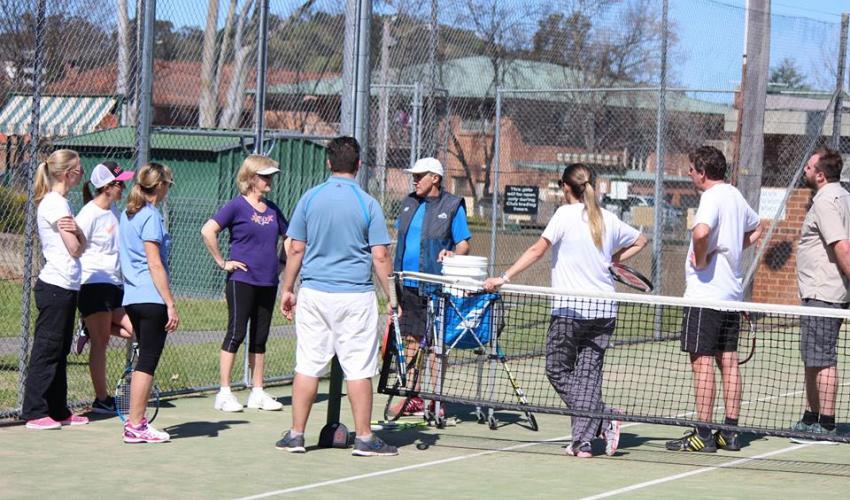 For more information please CALL 0404 439 170 or EMAIL firstservetennis.picton@gmail.com
Private Coaching Lessons
Looking to spend time touching up on your strokes? Private lessons are held with one of our fully qualified Tennis Australia Coaches who can help you ​get the most out of your tennis game. Our peak and off-peak rates help to make private lessons affordable for when suits you!
Skills and Drills
Our Skills and Drills programs are catered towards improving your tennis game no matter your skill level. Feel free to come along and try one!​
Session Times​
Monday: 7.00-8.00pm
Thursday: 9.30-10.30am | 7:00-8:00pm
Cardio Tennis
Fitbit Cardio Tennis is a tennis workout program catering to all fitness levels. Bringing together a variety of cardio workouts, a range of fun tennis drills, all to a high-energy soundtrack. The program is focused on leading a healthy, fun and active lifestyle.
Session Times
Tuesdays: 9.30-10.30am and 6:30-7:30pm
Wednesdays: 9:30-10:30am and 7:00 - 8:00pm
Mums & Tots
Perfect for Mums and Toddlers - range of fun tennis drills for Mum. Toddler programs available.
JOIN US TODAY! Adult membership, junior membership and family memberships are available. Wonderful benefits including half price court hire.
Click Me!
Evening competitions include Mixed, Men's Doubles, Ladies Doubles and Anytime Singles. Junior competitions for all standards
Click Me!
Our 7 synthetic grass and 2 hard courts are available for hire when not in use for coaching or club run events.
Click Me!