Red Ball, Orange Ball, Green Ball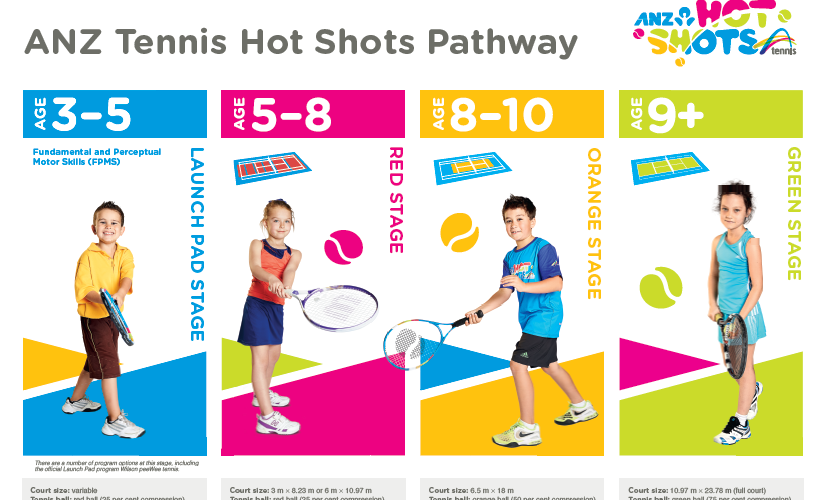 For more information please CALL 0404 439 170 or EMAIL firstservetennis.picton@gmail.com
Red Stage 1 - 5 to 8 years old
Skill Development: Movement, tracking, rallying, serving, scoring, and social skills
Session Lengths: 30 minutes
Class Sizes: 4 students to one coach
Cost: $110 for 10 weeks
Red Stage 2 - 5 to 8 years old
Skill Development: Rallying, serving with depth, spin direction, and match play development
Session Lengths: 30 minutes
Class Sizes: 6 students to one coach
Cost: $110 for 10 weeks
Session Times
Monday: 3:30pm | 4:00pm
Tuesday: 3:30pm | 4:00pm
Wednesday: 3:30pm | 4:00pm
Thursday: 3:30pm | 4:00pm
Friday: 3:30pm | 4:00pm
Saturday: 9:00am | 9:30am
Orange Stage 1 and 2 - 8 to 12 years old
Skill Development: Technical, tactical, and social match play skills for singles and doubles
Session Lengths: 1 hour
Class Sizes: 6 students to one coach
Cost: $143 for 10 weeks
Session Times
Monday: 4:30pm
Tuesday: 4:30pm
Wednesday: 4:30pm
Thursday: 4:30pm
Friday: 4:30pm
Saturday: 10am
Orange Stage 3 - 9 to 12 years old
Skill Development: Advanced technical and strategic skills for competition play
Session Lengths: 1 hour
Class Sizes: 6 students to one coach
Cost: $143 for 10 weeks
Session Times
More information available on application.
Green Stage 1 and 2 - 10 to 13 years old
Skill Development: Technical & Tactical skill development, match play & social skills
Session Lengths: 1 hour
Class Sizes: 6 students to one coach
Cost: $143 for 10 weeks
Session Times
Monday: 5:30pm
Tuesday: 5:30pm
Wednesday: 5:30pm
Thursday: 5:30pm
Friday: 5:30pm
Saturday: 11am
JOIN US TODAY! Adult membership, junior membership and family memberships are available. Wonderful benefits including half price court hire.
Click Me!
Evening competitions include Mixed, Men's Doubles, Ladies Doubles and Anytime Singles. Junior competitions for all standards
Click Me!
Our 7 synthetic grass and 2 hard courts are available for hire when not in use for coaching or club run events.
Click Me!