Tennis Australia certified Coaches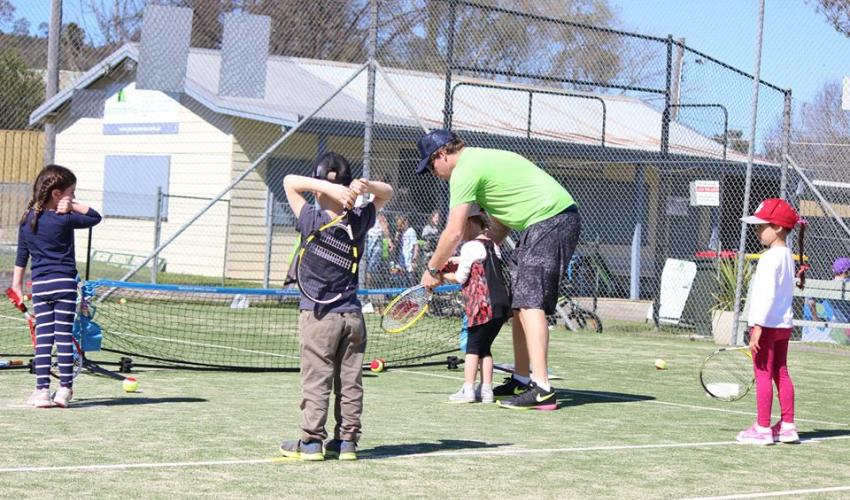 Our coaching team are Tennis Australia certified and recognised as leaders in junior development programs. We deliver programs to suit all ages and standards and create pathways for anyone to enjoy the wonderful game of tennis. Let us do the same for you!
Professional Tennis Coaches Services include:-
Revolution Tennis
www.revolutiontennis.com.au/picton
For more information about any tennis program, coaching of racquet restringing service
Call 0432 700 178 or email info@revolutiontennis.com.au

Meet Our Coaching Team
Here at Revolution Tennis it is our mission statement to provide a home for tennis players of all walks of life. From social mothers groups to competitive junior programs, flexible adult comps catering to unpredictable work hours to a social hit and giggle, we do our best to provide programs for each and every tennis enthusiast. At Revolution Tennis, we make it our goal to tailor a tennis experience that's perfect for you. What we do is simple. We help our customers maximise their enjoyment of the game. We help develop each and every person to their fullest potential as well as meeting their own individual goals and needs, whether it be social or competitive, or even somewhere in between.
Major Achievements
*Tennis Australia Newcombe Medal Finalist 2010 – Coaching Excellence in Tennis Hot Shots
*Tennis NSW Coaching award 2010 – Hot Shots
*2008-2016 running successful Hot Shots Programs in local schools including Manly West, Manly Village, St. Marys' Manly, St. Cecelila's Balgowlah, Curl Curl North Public, Dee Why Public, Beacon Hill
*Co-Founders & Directors of the Northern Beaches Hot Shots Grand Slam Series Competitions
*Founders of the Northern Beaches Catholic Schools Gala Day 2011-2016 (Involves over 12 local schools each year);
*2008 – 2016 Scott & I have been involved with on court Hot Shots demonstrations with the Balgowlah & Manly Tennis Players at the APIA International
*March 2011 coordinated work shop camps for hot shots kids at the Memphis Racquet Club USA & mentored their coaches in the program with Theresa Stapp.
*2009 – Was on Saturday Disney TV Show with Hot Shots kids
Juniors - Hot Shots Program, yellow ball, squad. Adult coaching, cardio tennis. Group, Shared and Private Lessons.
Click Me!
Kids progress through 3 stages or Red , Green and Orange ball. Smaller courts, nets, racquets and low-compression balls make learning easy!
Click Me!
Heaps of fun and activities for kids from 5 up to 12 for all levels of tennis. Camps run in Rain Hail and Shine!
Click Me!